Saving a rare breed of horse…!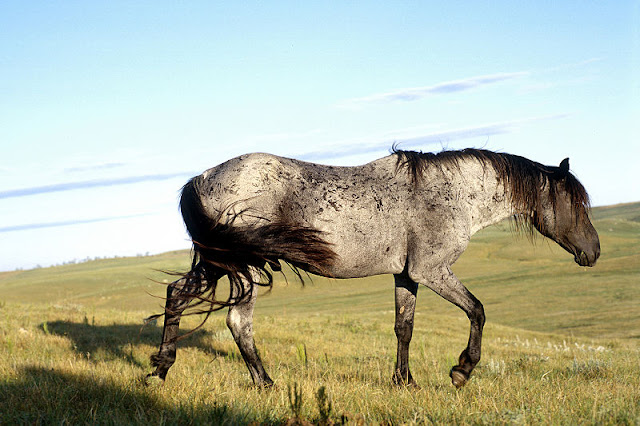 These horses are a national treasure
And need to be protected.
On a farm in Linton, North Dakota something wonderful is taking place. Frank Kuntz and his brother, Leo have taken on the difficult task of trying to resurrect a wonderful horse breed that was on it's way to [ex.tin.ction] if they had not stepped in. The two brothers are trying to preserve a piece of history that being the Nokota horse.
The Nokota horse is believed by some to be descended from Sitting Bull's buffalo ponies. It was long forgotten it seemed until that fateful day when Frank and his brother discovered them in a National Park in North Dakota.
After starting off with just a couple of horses from there, they now own roughly half of the estimated 1,000 head remaining in the world. Eventually the National Park's stock of horses outbred with other wild horses so they are no longer a pure strain of the Nokota. Frank Kuntz, along with his brother, Leo, established the Nokota Horse Conservancy in 1999 to save the bloodline of horse that once roamed the Badlands in western North Dakota.
Their story has also caught the interest of the world's largest public television broadcasting network. A crew from ARD, a German network, spent several days near Linton filming a travel segment on the Frank Kuntz farm. Hopefully this will encourage more people to come and visit and see the work they are doing to keep these gentle horses from disappearing off the face of the earth.
Everything that can be done to save this breed should happen. Is there going to be a way people can contribute to this cause????
They are a national and historical treasure, in addition to having the right to a free life!
In the video below tells their story of how and why they decided to take this on, …
SHARE this Precious story with your friends and family…!