Who could resist her joy?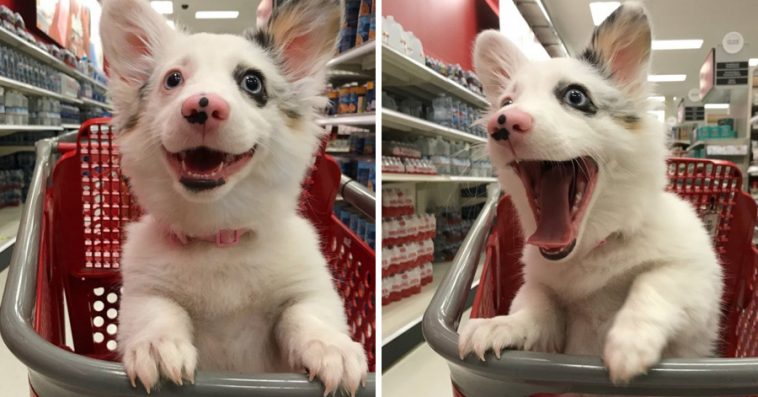 Glad the dog is happy at Target.
Target has a dog mascot named Bullseye, but he seems to have to go backstage because a dog named Zira is even more famous than he is.
The Zira is a four-month-old Corgi-Aussie hybrid. Zira's mother, who posted a post about her dog that immediately went viral on social media, was also surprised at the influence Zira has had on the lives of so many people, including herself and the dog Zira.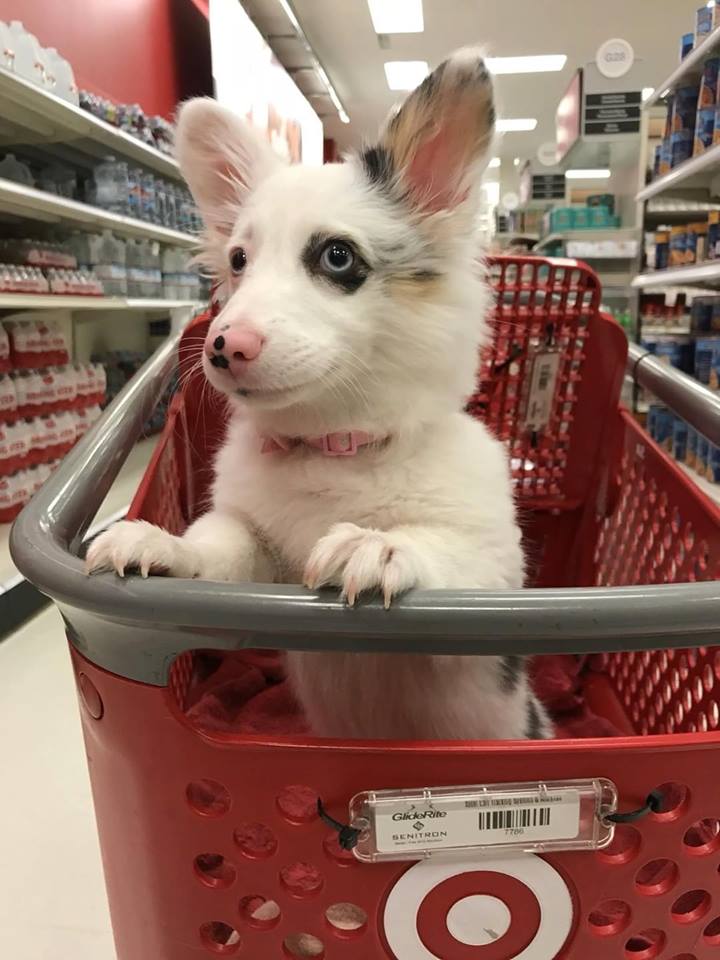 Her 545k likes and 144k retweets post are purely ecstatic pictures of Zira on their trip to Target. Look at Zira's expression, are you smiling like her? Yes, Zira's photos have a powerful spread of positive energy to anyone who views them. Zira looks so excited and her smile says "I'm so happy. Target is my favorite place".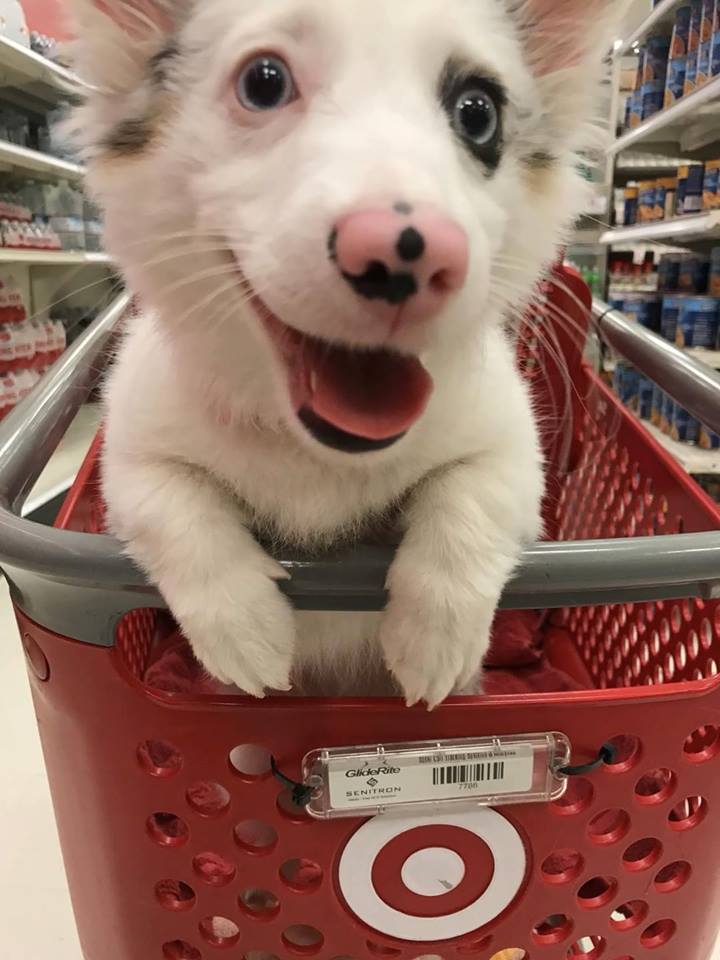 This overjoyed doggo spread good feelings all over the world. She thoroughly enjoyed the pleasure of shopping. Zira's photos remind everyone to appreciate the little good things in life. Shopping becomes more energetic and enjoyable when we are happy shoppers.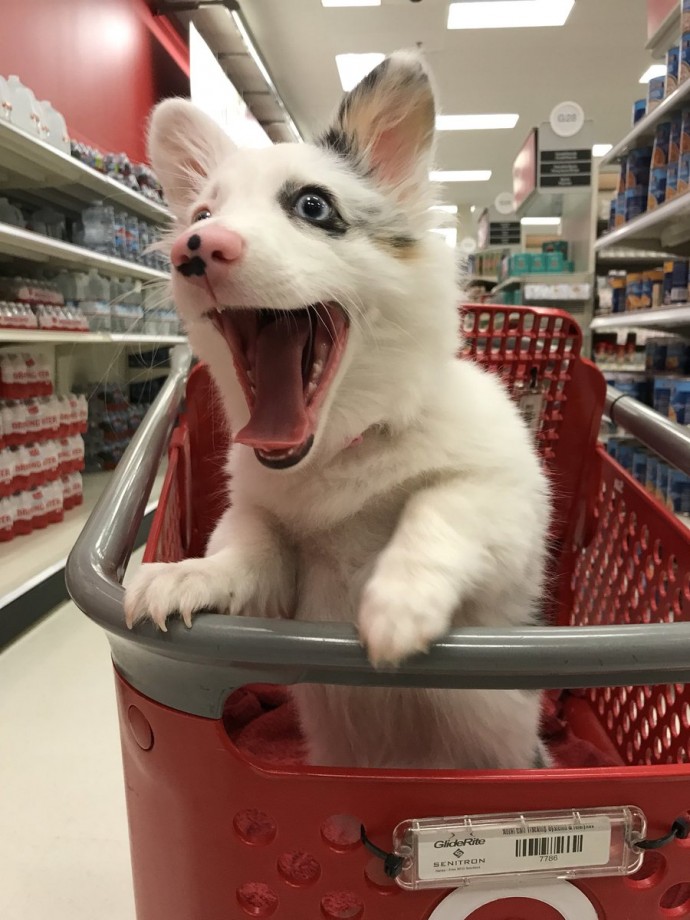 However, even the pictures of Zira are super cute, some people reminding that at Target it's illegal to bring non-service dogs into stores. Zira's mother was unaware of this when she took the pictures.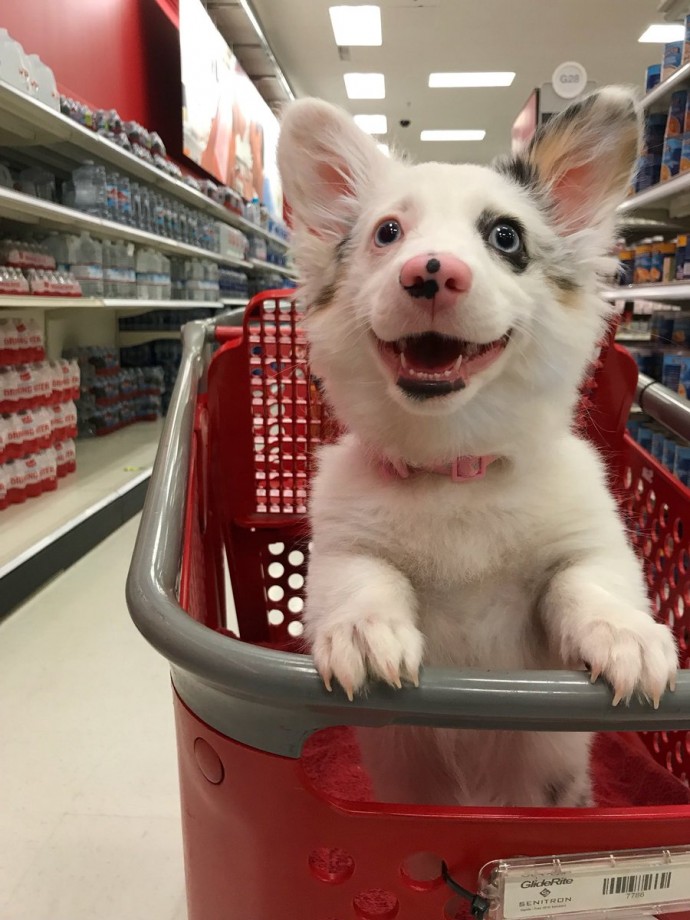 She admitted her mistake and apologized to Target publicly through Facebook and her Blog. She also attached equally exciting photos of Zira at PetSmart, because Zira is such a happy dog wherever and whenever. Zira and her mom are always the best shopping companions ever and they're happy about it.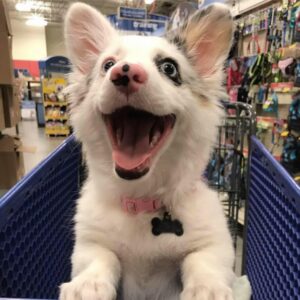 The online community has responded positively to Zira's photos and the joy she brings. Zira has won the hearts of social networks thanks to her cheerful photos. She even inspires many people to share happy moments with their pets. Zira is a lucky dog but there's no denying the positivity she brings to social media.
Nothing better than a laughing dog!
Please SHARE to pass on this story to a friend or family member! ❤️