Congratulations!

Love them Clydesdales! ❤🥰😍❤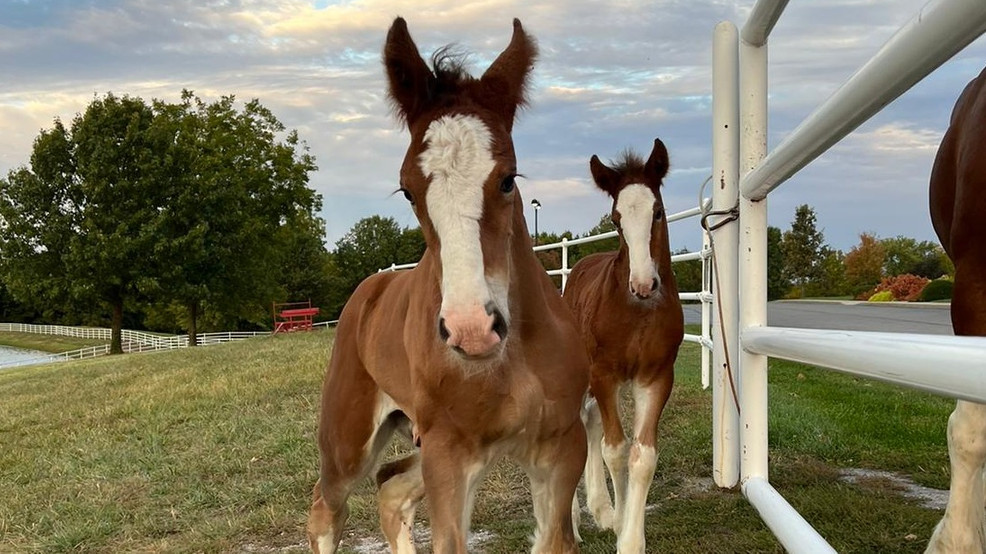 The birth of a male and female calf on the same day is wonderful news!
Warm Springs Farm in Boonville, Missouri recently announced the birth of two new Budweiser Clydesdale ponies, which made them very happy. And everyone is ecstatic about the birth of this adorable couple because they are so chubby and adorable.
The Clydesdale is an exceptionally lovely horse with a tall body, a lovely iridescent brown coat, a face covered in white fur, and four noble white legs that look like they're wearing socks!
The average Clydesdale pony stands 3 feet tall, weighs 150 pounds, and can walk shortly after birth. Additionally, they grow up quickly and are eager to learn about the world!
Clydesdales stand about 6 feet tall and weigh about 2,000 pounds at full maturity. Adult Clydesdales consume up to 35 gallons of water per day and up to 20 pounds of grain and 50 pounds of hay each.
Both the ranch and scientists have worked very hard to preserve the breed of this unique horse!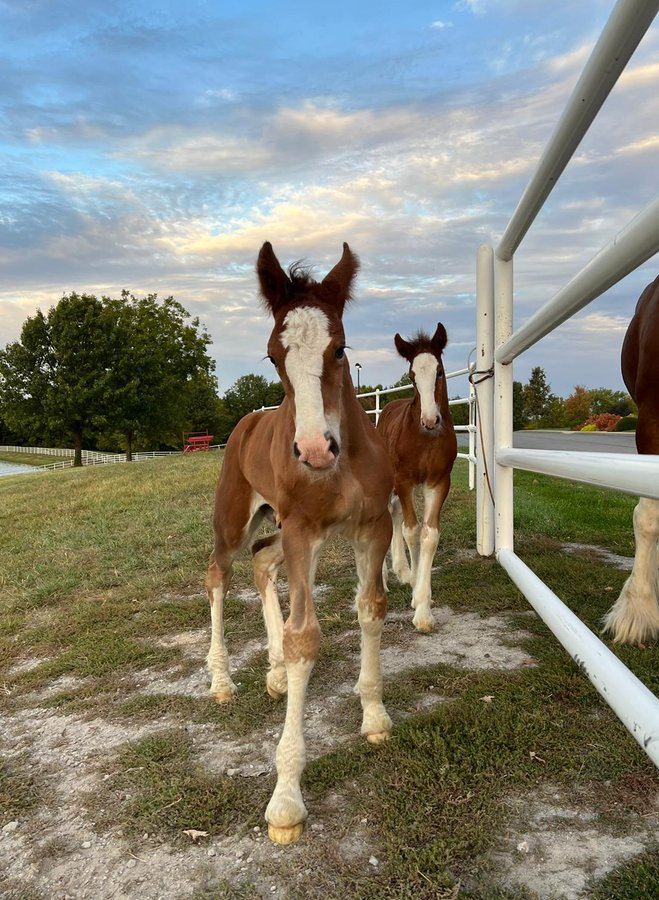 Warm Springs Ranch a facility covering more than 300 acres, was founded in 2008. It has 10 pastures, a veterinary clinic, and stables for stallions and ponies. Over 70 different Clydesdales, from ponies to stallions, reside in the facility.
You can purchase tickets to see these breathtakingly beautiful horses. Trust us, you won't be able to resist the opportunity to see these magnificent animals!
Welcome to the world you beautiful precious babies. Congratulations to the Budweiser family for keeping these very special horses as part of their family. This Calls for a couple of Bud lights! Cheers 🍺
Spread this good news by sharing this story!❤️