So happy for him💯❤️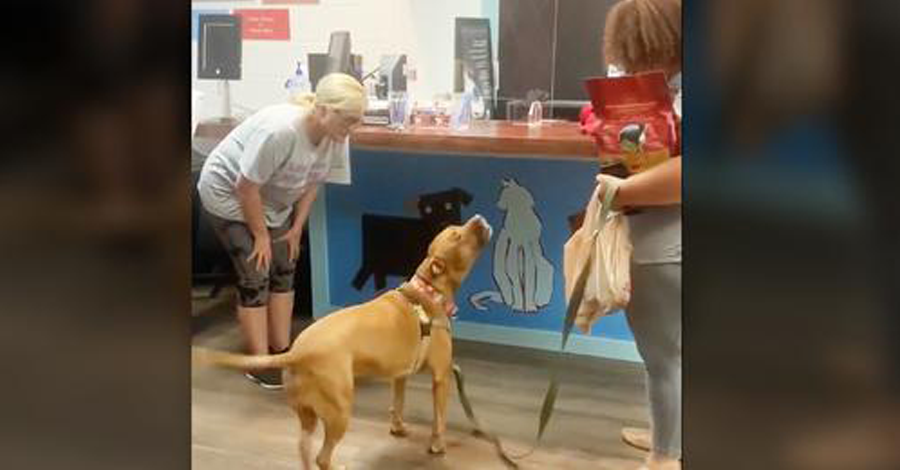 When Bowey was a newborn, he was adopted from Gateway Pet Guardians in East Saint Louis, Illinois. However, he was returned to the facility shortly after. Instead of remaining at the shelter for several months, he was fortunate enough to be placed in a foster home after only a few months. But when it came time to find a forever home, nobody wanted him. 😥
Days turned into months, and months turned into years, and after 1,250 days, Bowie still hadn't been adopted. Bowie is a very sweet and friendly dog who is well-trained.
His adoption fee had already been paid for, and the rescue agreed to give Bowie's future adopter four free private training sessions and a professional photoshoot.
Gateway Pet Guardians decided to share Bowie's story on social media, in hopes of garnering the attention of someone who would want to give him a chance. Their post worked, and they received more than 40 applications from people who wanted to adopt Bowie. They went through all of them very carefully to find him the perfect home.
They met with a woman who they felt was the perfect candidate, and she adopted Bowie. After 2.5 years in foster care, Bowie is finally home!
Thank you for loving this dog so much he deserves it!
Happy for this dog!! Hoping for a very caring, loving furever home!🥰❤
H/T: KSDK 5 On Your Side
Please SHARE to pass on this story to a friend or family member! ❤️