He was the puzzle piece we didn't know our family was missing!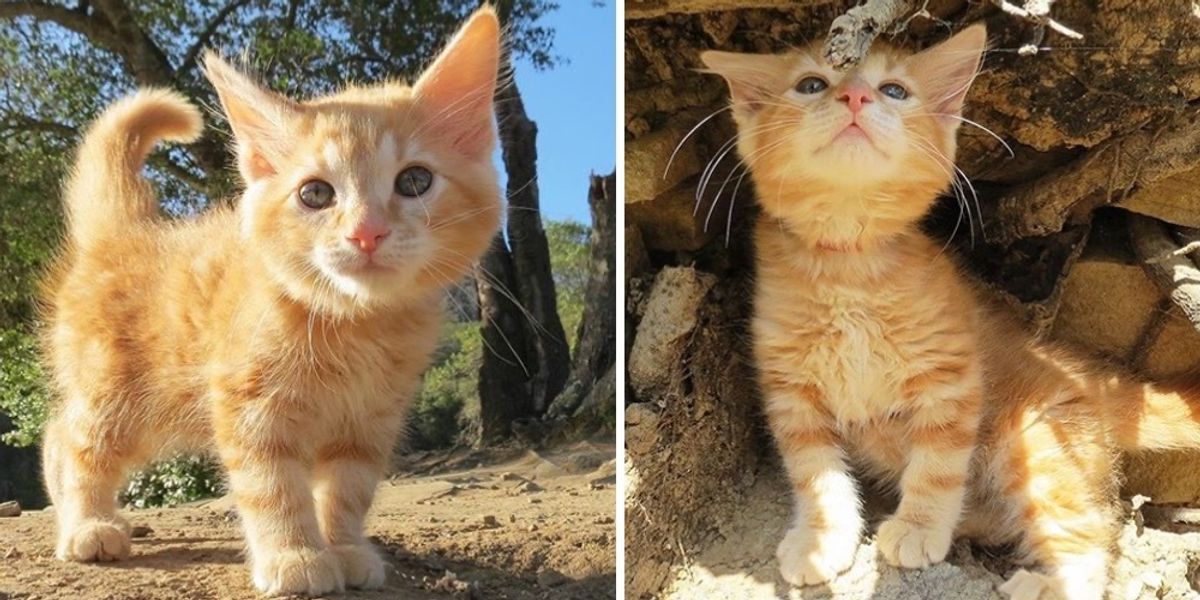 A stray kitten who was found in a parking lot, insisted on staying with the family that took him in.
Last month, Sam Christie, a foster volunteer based in Sacramento, California, came across a Facebook post about a kitten found in a parking lot. A young woman working at a business there saw a streak of orange dash under a parked car and went over to investigate.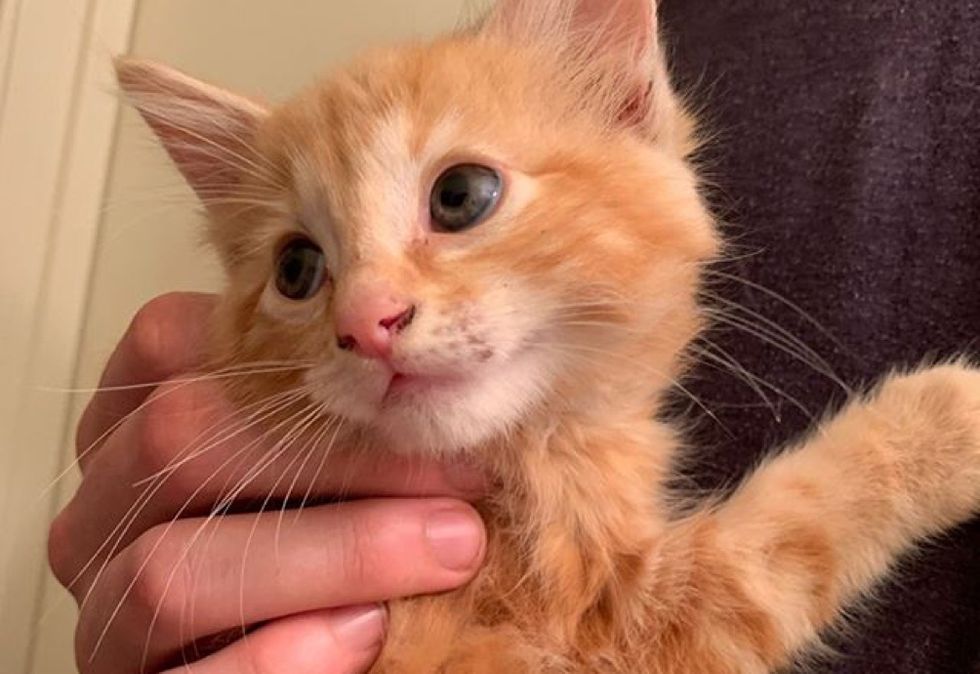 The vehicle where the kitten was hiding under, started to pull out, but fortunately, the woman was able to scoop up the little one in the nick of time. He was just skin and bones and covered in fleas.
Sam responded to the post and offered to foster the kitten and help him find a home. Luckily, I have the support of my community on Instagram, so I am often able to do these kinds of rescues on my own.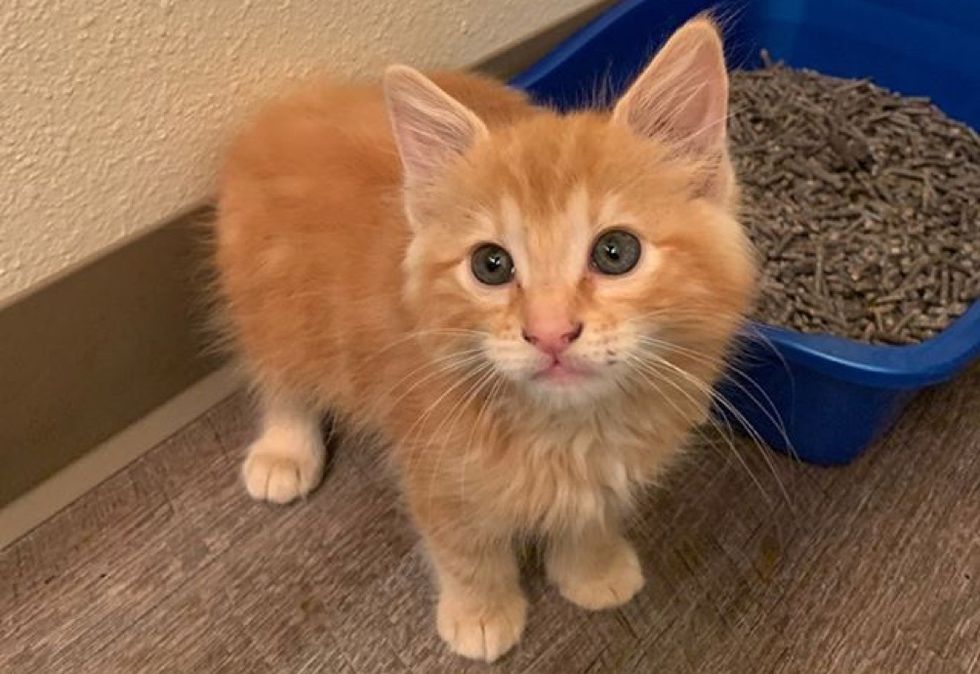 The tiny feline was a bit hissy and growly at first, but he quickly calmed down when he realized he was safe.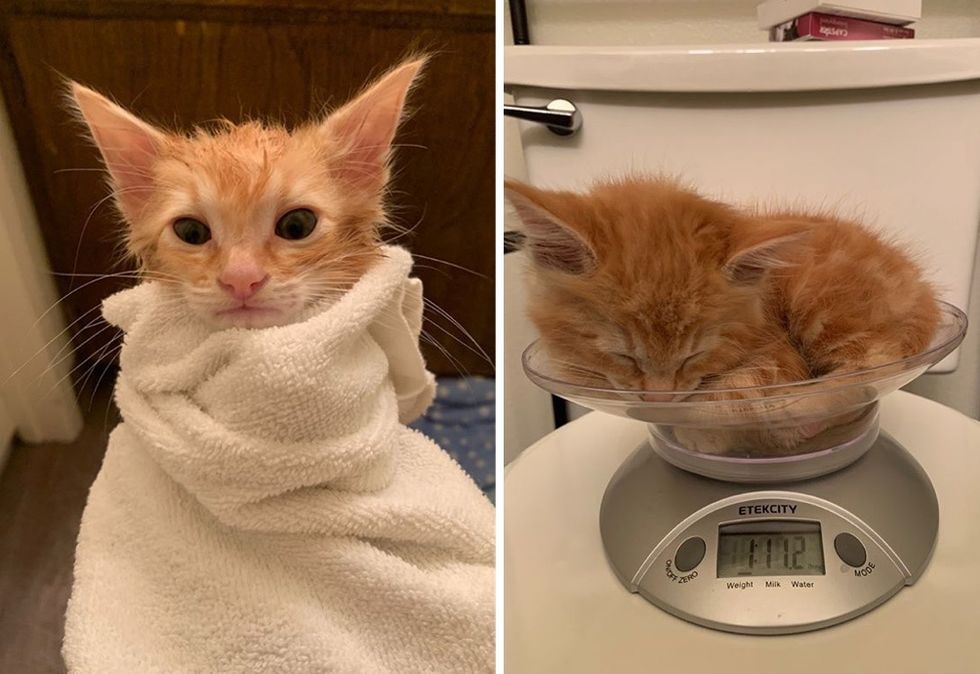 The new kitty is a ball of energy and so brave and adventurous just like Atlas.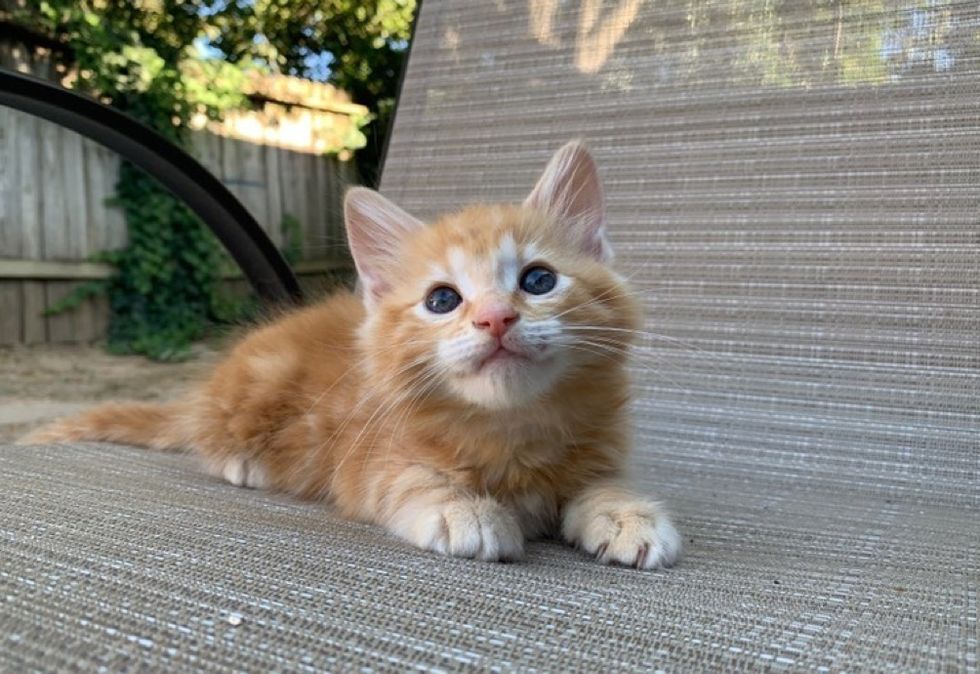 The ginger boy loves to go on walks and explore alongside his humans and canine protector Oakley. He always stays close to them, following their lead.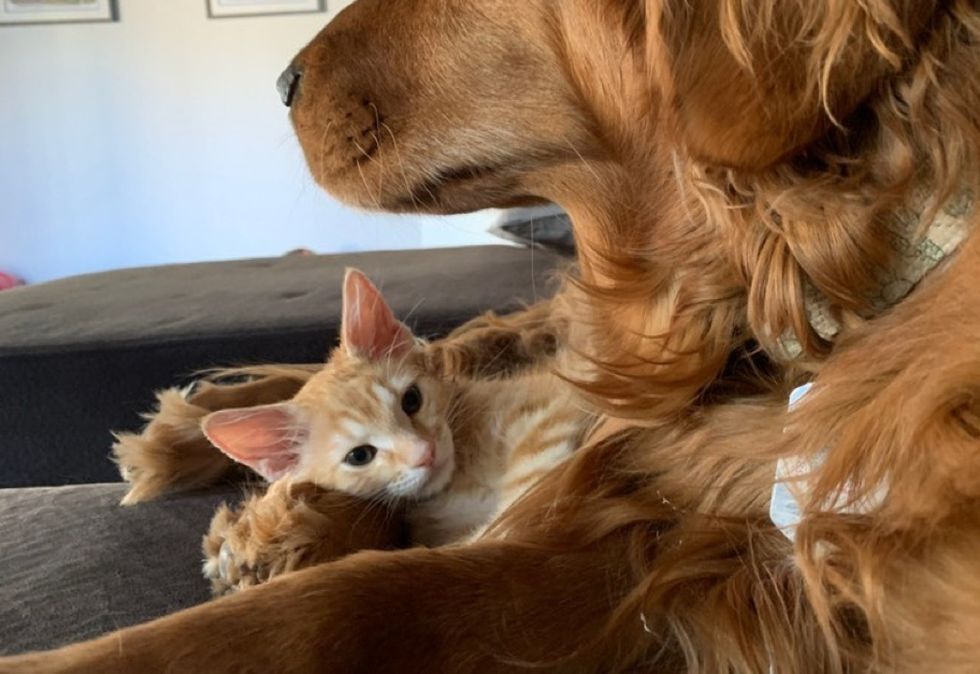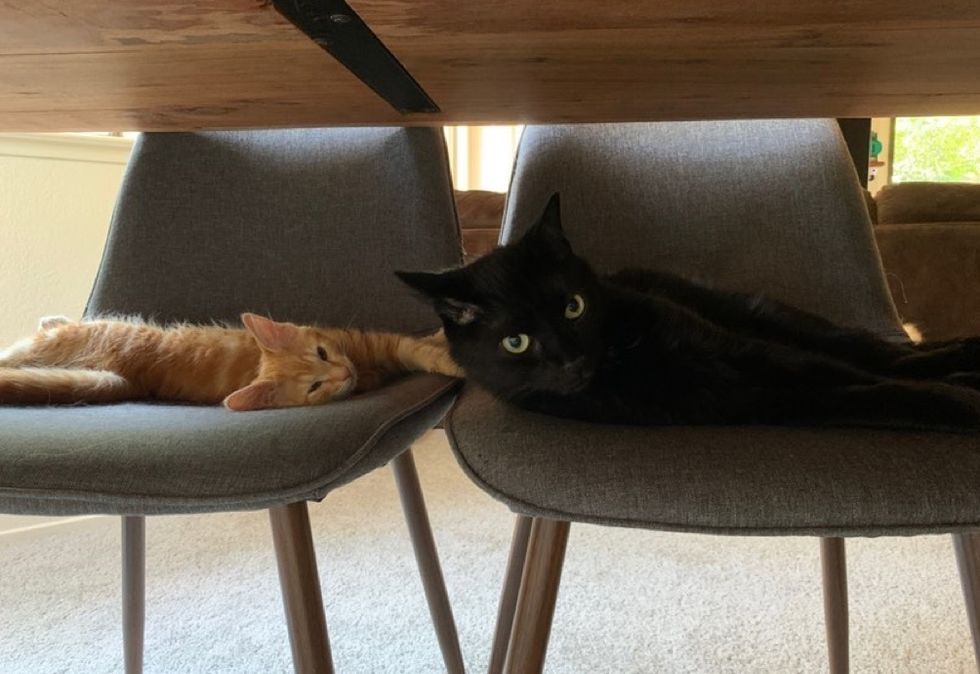 The adventurous ginger cat adores his big family and is living everyday to the fullest.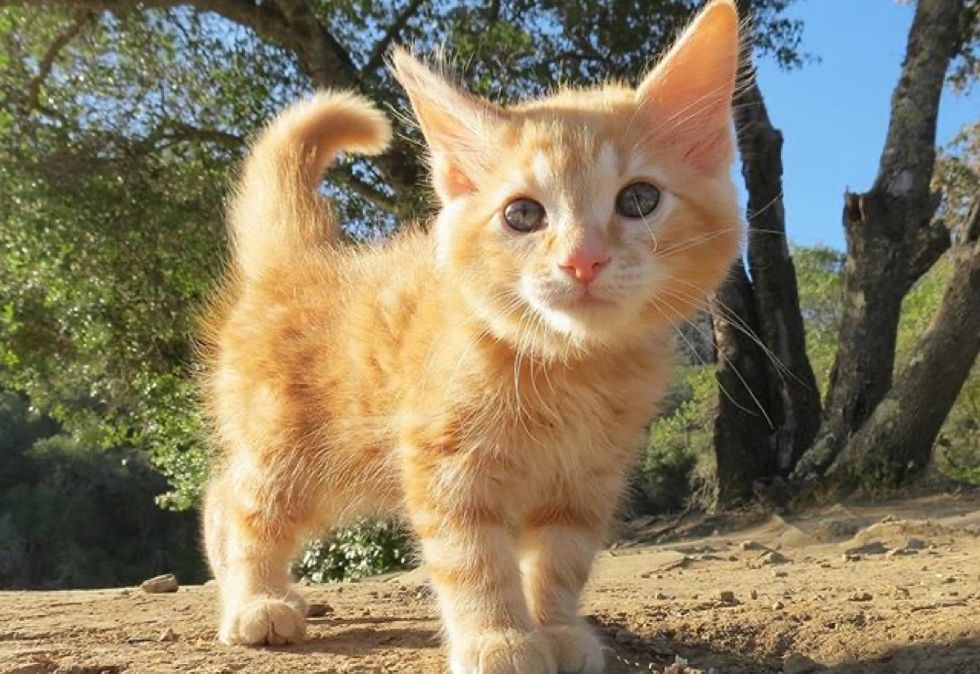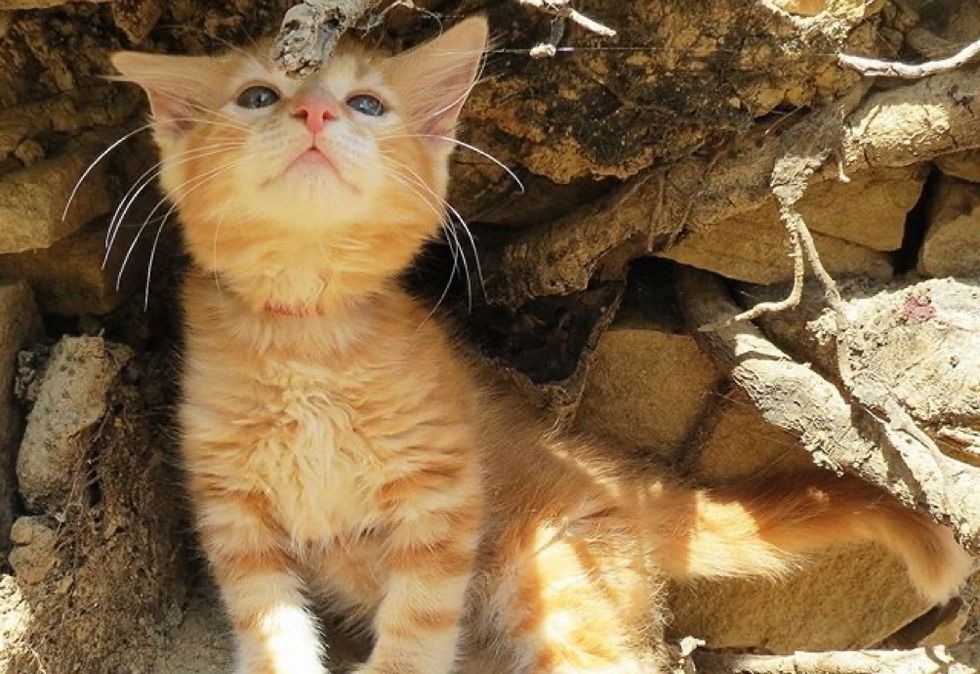 Thank you for letting this story end the way it did. 🐈 🐕🐈🐈❤
Watch the kitten's journey in this cute video:
SHARE this Precious story with your friends and family!