My Hero, My Friend
Sculptor Susan Norris has a long history of producing heartfelt pieces of art.
A new sculpture honors the efforts and sacrifices of military working dogs.
Titled: 'My Hero, My Friend' it is a life-size bronze sculpture of a military working dog wearing a Purple Heart, mou.rning the lo.ss of its two-legged companion.
This sculpture is meant to honor the bravery and dedication of a military service dog to its human handler, tugging at the heartstrings of passersbys.
The sculpture will reside at Veterans Memorial Park in Trophy Club, Texas, inside the Dallas-Fort Worth metroplex.
Throughout the years, working dogs have been known as war dogs and K-9 Corps among many other names. Dogs have served the military as guards, messengers, mascots and scouts.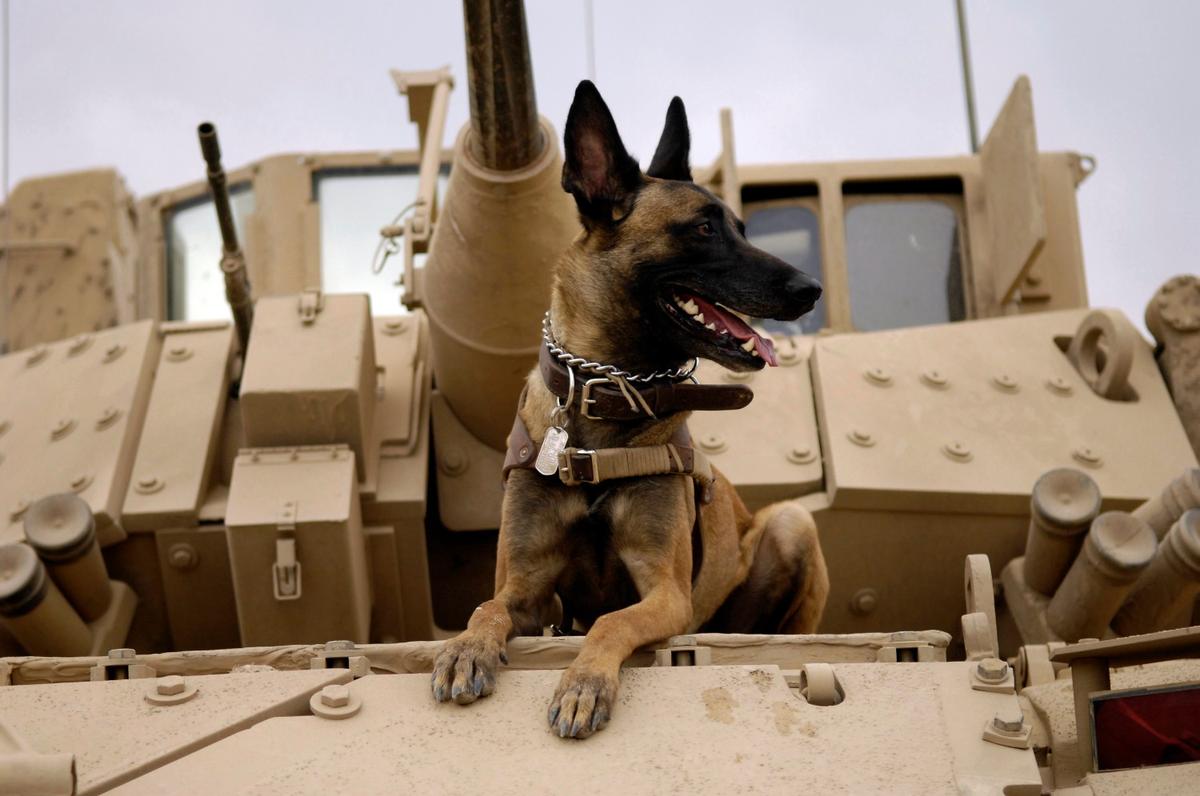 Dogs became members of forward-deployed teams, served with airborne units, and were transported by helicopters when needed.
This is beautiful. They have such big hearts & give unconditionally. Even to those who don't deserve it.
Beautiful tribute to the most loyal and honorable partner any human could ask for. God bless them all…!❤️🐾
Source: kingdomstv
Please SHARE this together with your family and friends…Thanks!💙