But have you ever had the opportunity to see a kitten going to the beach for the first time?
Do you remember the first time you went to the beach?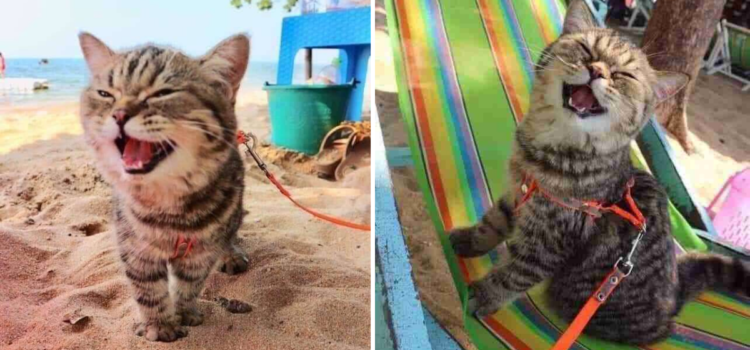 We all agree that a smile is a sign of happiness and joy but what if you just keep smiling all the time like this little adorable kitten?
Isn't it a sign that she is in a state of joy and happiness?
Semsema Mahmoud, the owner of this kitten, took her to the beach and made sure that her first beach experience will be a haunting experience for her.
The owner posted the kitten's photos on Facebook followed by a comment saying it was her first time going to the beach.
You can't tell that she was not enjoying the moment! look at her pictures, she couldn't hide her happiness and excitement.
Just look at how happy she looks
She can hardly contain her own excitement
Come on, this picture says it all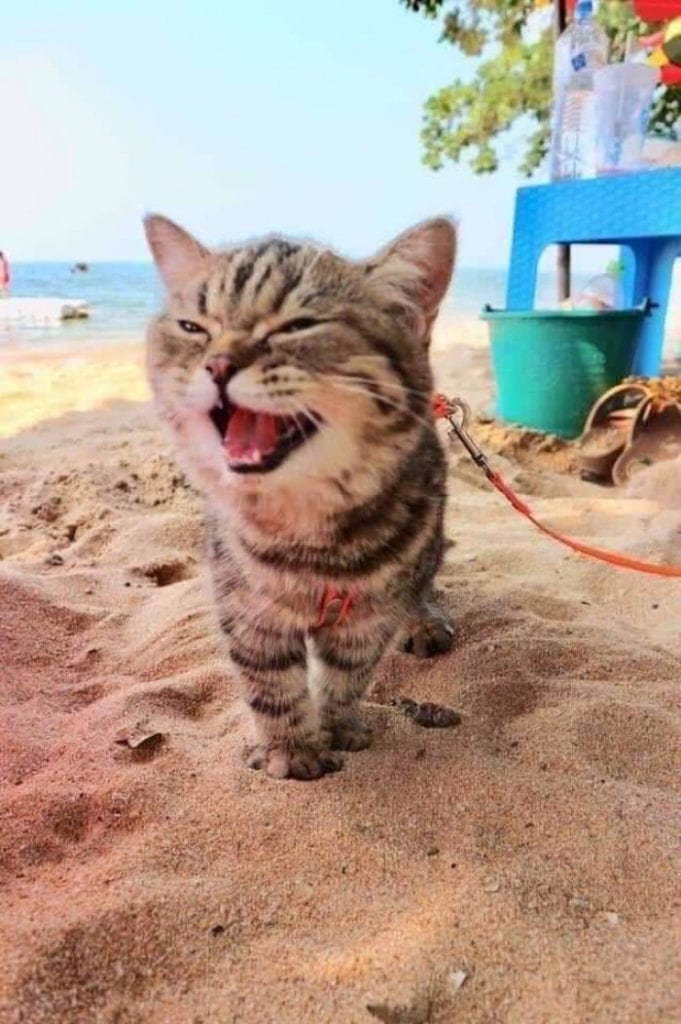 "There was no end to the joy, now in these quarantine days, we would all like to be in the place of the kitten and enjoy the wonderful smell of the sea and use the warm days at the beach".
– We hope it will be soon.
Share this precious story with your friends and family.