What a brave man 🙏 Thank you Mr. 🥰
What a great thing to do and [ri.sking]] your life for that helpless baby…❤️
A [di.sa.bled] man has been praised for his kindness when he left his [whe.elchair] in order to rescue a small kitten that was [stu.ck] in a storm drain – with no [possibility] of escape.
Everyone has their limits, but it's what they do despite those limits that truly means something.
Near the Kota Kinabalu Sports Complex in Malaysia, 30-year-old paralympic athlete, Abu Fathiyyaturahma Menk Abdun Mujtahid and his friend spotted a young kitten struggling to hold on to a concrete barrier as a current [tried] to take it.
He lifted himself out of his [whe.elchair] and rushed off to rescue the [po.or] kitten.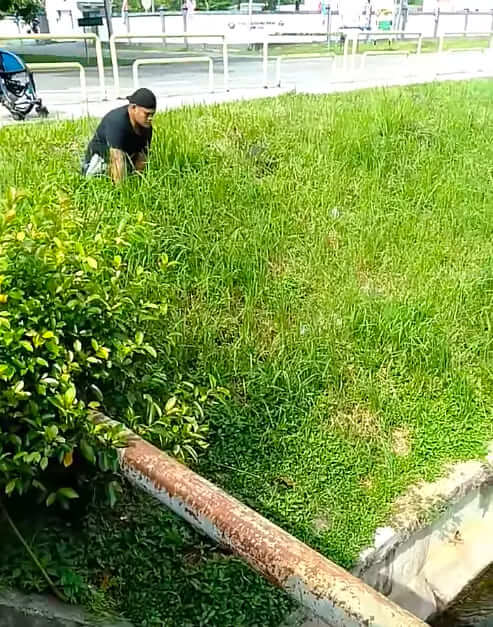 Abu reached down and lowered his arm and somehow managed to [sc.oop] the kitten up.
Moments later, the kitten walked off unharmed under its own power across the grass.
Abu [dis.rega.rded] his safety and put his [li.fe] at [ri.sk] in the hopes that he could save another.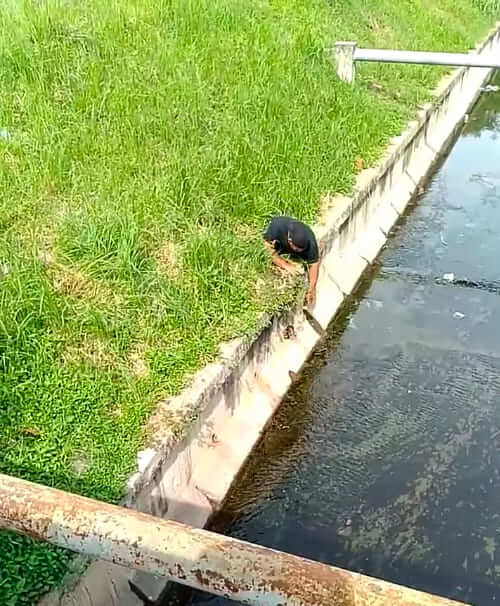 This rescue was caught on tape by Abu's friend who is also a paralympic athlete with a prosthetic leg.
What a hero, may you be doubly blessed for your kind act to an [inn.ocent] little animal…👍🥰🙏
Thank you photographer for allowing his buddy to do it himself. And he did! Knowing his good friend was there.
Admire the man in the [whe.elchair]…🙏🙏🙏❤️🐾🐾💕
Watch the heartwarming moment in video below:
Please SHARE this together with your family and friends…Thanks!